Visualise website visitor behaviour without drowning in numbers.
Numbers alone can't tell you what users really do on your site — Massflow can!
Try It Free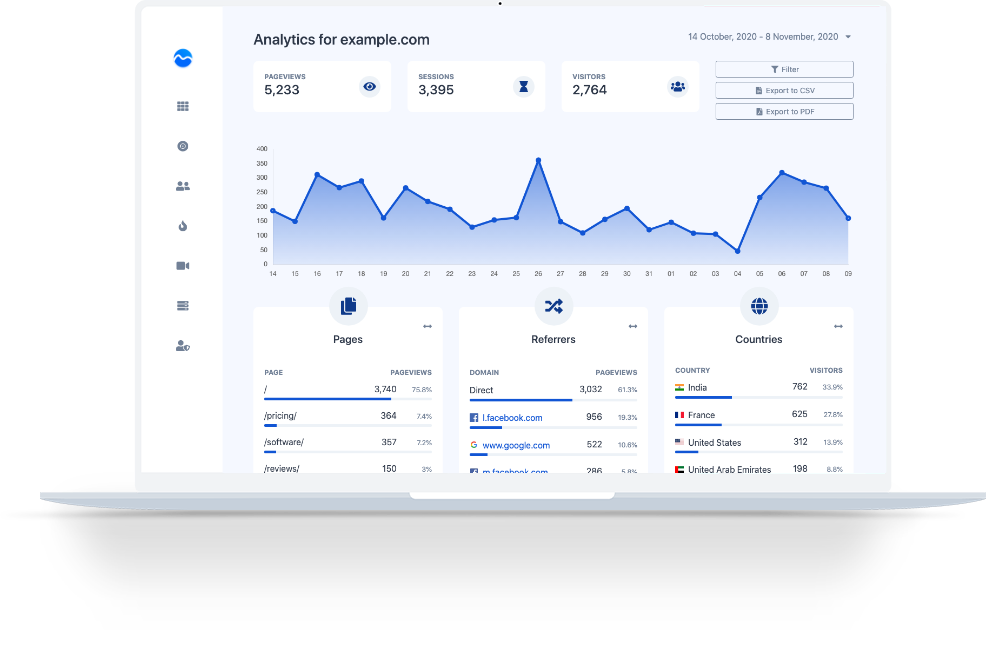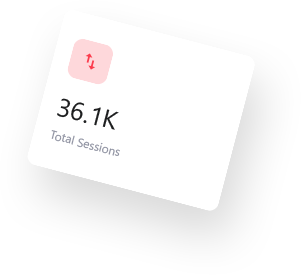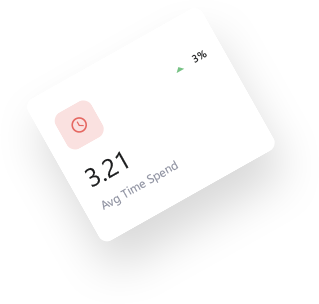 Analytics built for businesses and brand owners
Business owners, Dropshippers, Amazon sellers, YouTubers, social influencers, freelancers, and everyday entrepreneurs all monitor their visitor behaviour with Massflow.
Drive More Sales
Analyse visitor behaviour to drive more sales and excel in your niche.
Eliminate Guesswork
Eliminate guesswork by watching Session Recordings and see how people are really using your product.
Improve User Experience
Empathise with your users and see where they get stuck. Look at user behaviour and ask the right questions at the right time.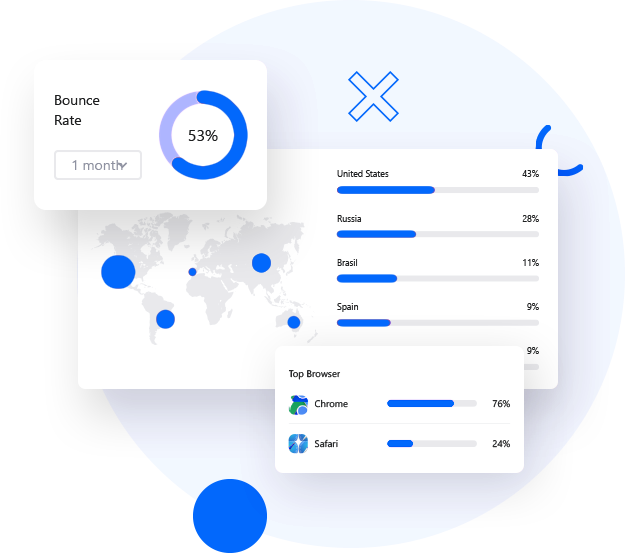 Easily analyse website visitor behaviour
Traceable Heatmaps, Live Session Recordings, Advanced Visitor Analytics, and much more!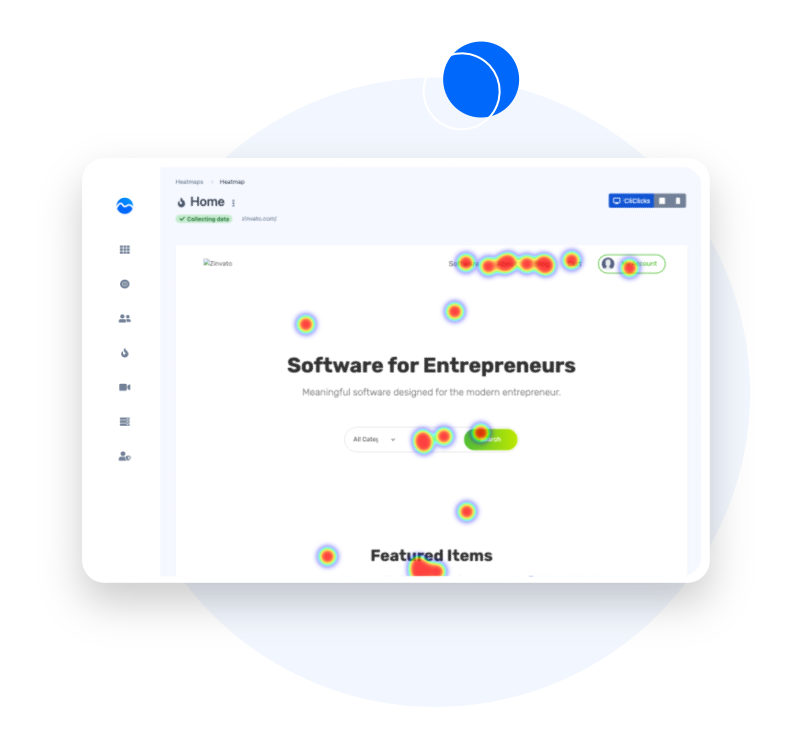 Traceable Heatmaps
Visualise User behaviour – Understand what users want, care about and do on your site by visually representing their clicks. – which are the strongest indicators of visitor motivation and desire.
Live Session Recording
Monitor User Issues – Eliminate guesswork with Live Session Recordings of real visitor behaviour on your site. By seeing your visitor's clicks, taps and mouse movements you can identify usability issues as they arise.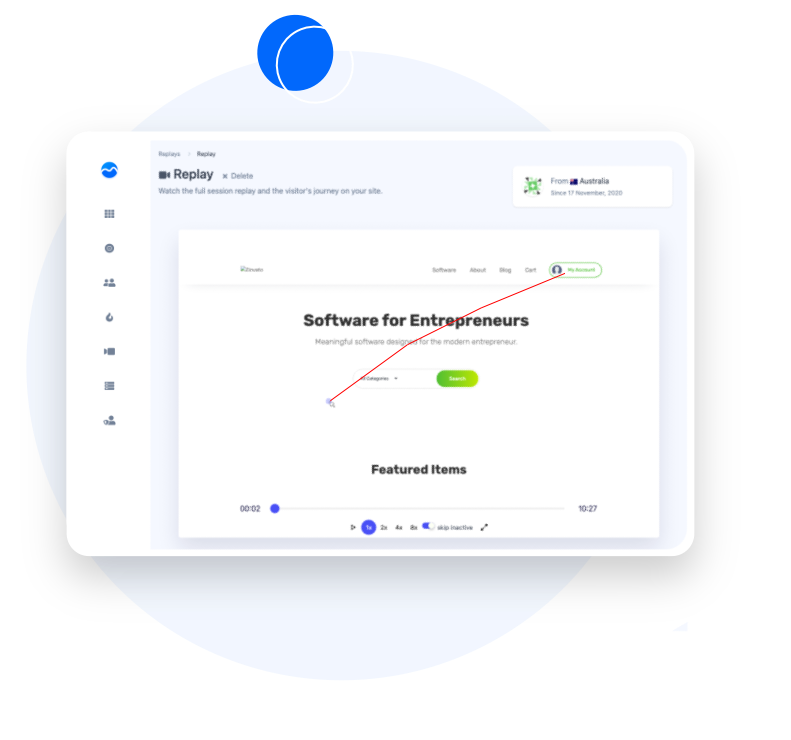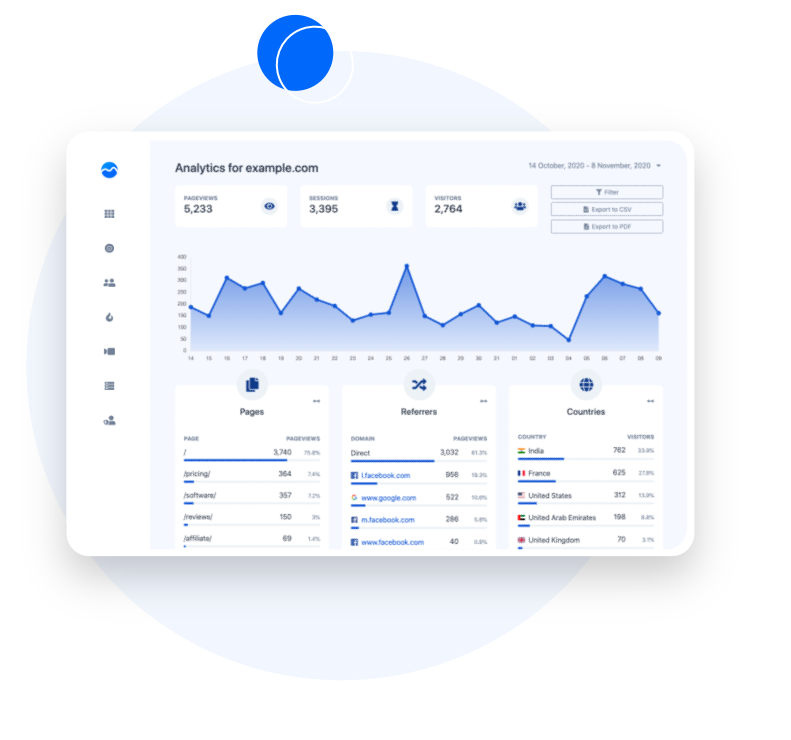 Advanced Visitor Analytics
Analyse User Demographics – Analyse visitor statistics such as most used devices, locations, referrers, and even monitor users in realtime.
Outstanding Features
If you are planning on developing a product landing
Check out what some of our users think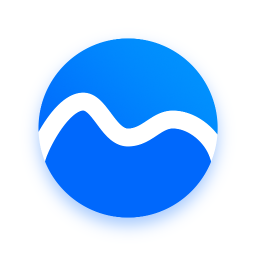 Farah K – UAE – Online Fashion Store – 4/5
-

,
The number and types of data points that Massflow provide are immeasurably valuable. Knowing what the customer does when they use my site, how they act and what they are drawn to and what they are not, is more powerful that you can imagine. I was able to increase sales by 20% after just a few small changes and I still have new changes to make. Massflow is a huge asset to my business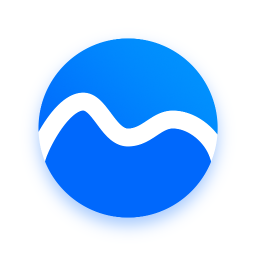 Jacob S – USA – SAAS Owner – 5/5
-

,
There are a many features that had us hooked, but the live customer session recording really had us sold. It works extremely reliably unlike some other software we have used in the past and best of all the dashboard shows everything clearly. The learning curve for Massflow is non existent, it is just so intuitive, simple to set up and easy to use.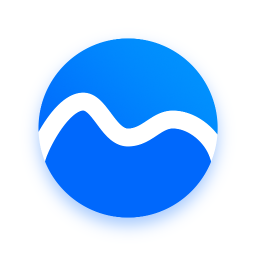 Jerome B – UK – Blogger – 5/5
-

,
Combine the price with the power, Massflow is the market leader in its field. Hands down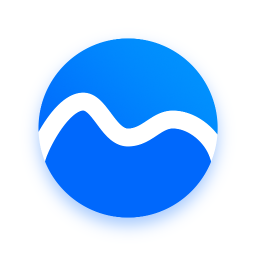 Caitlin W – AUSTRALIA – Digital Design Agency – 5/5
-

,
I was hooked in by the fresh graphics and feel of the site and also the price (which is a 3 rd of what ***jar was costing us per month. I was also really happy to find out that all the tools inside Massflow offer just as much and in some cases more insight than my previous heatmap software. Very happy!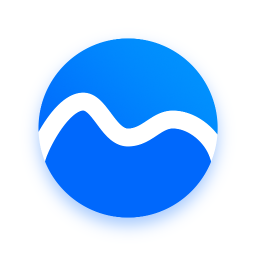 Dylan S – USA – Ecommerce Store Owner – 4/5
-

,
Massflow offers me a huge amount of perspective into what my customers are doing when they come to my site. I was surprised to learn that customers weren't acting as I had planned and was able to make adjustments to the site which then resulted in increased sales. At $29 per month, this is an absolute steal for the value you're getting.

Try it Free!
See how Massflow can transform your business.